Best Locations for Wedding Photoshoot in Kathmandu
Post-wedding photo shoots
Post-wedding photo shoots allow marriers to save time and stress on the wedding day. Instead of spending your energy focused on how and when you're going to get the photos you really want with your partner, you have one less thing to worry about. (Although in our case we still spent a couple of hours taking photos on our wedding day!) It offers you a chance to take romantic pictures without the stress and anxiety of such a big event and it's also a reason to pause and take in your life as a newly married couple. Some couples still jet off on honeymoons immediately after the wedding but many have theirs planned for months after the wedding (like ours will be). Taking a post-wedding photo shoot was one of the ways we celebrated becoming wives, along with a weekend "mini-moon" that we spent in Salem together.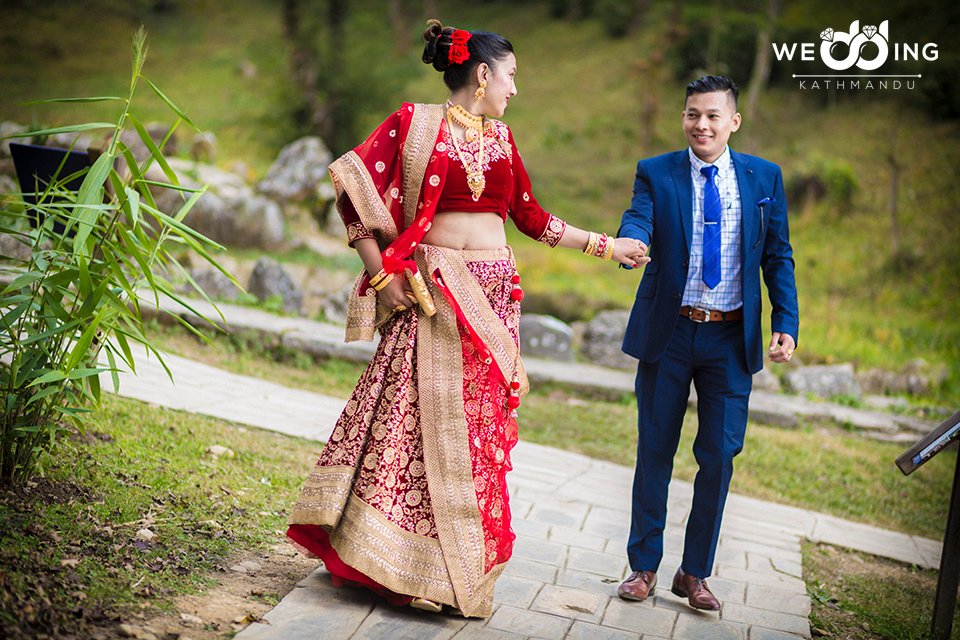 Best Locations for Wedding Photoshoot in Kathmandu
Nepal is growing as a pre-photography destination in Asia and attracting more and more people Europe, America and Asian countries for their pre-wedding photo shoot each year. Nepal is known for its high mountains, amazing natural landscapes, nature, unique culture and friendly locals so if you are looking for a wedding that is completely different, Nepal is the perfect for you.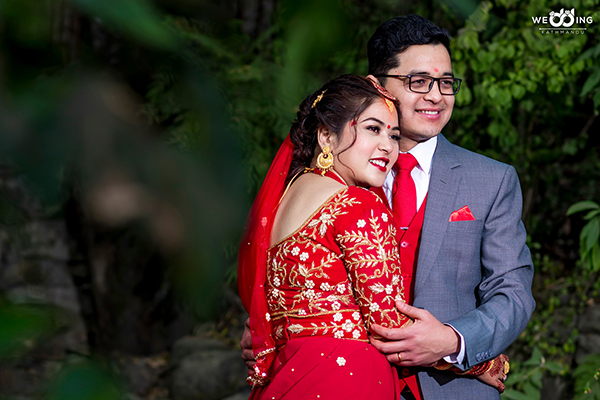 The Best Pre-wedding Photoshoot Destinations in Nepal
There is saying that you get married only once, so why not make it memorable. Pre-wedding photo shoot is one of the things that can make it memorable. But it is very important that you have to select the location very carefully for your pre-wedding photo shoot. Here we have the list of some places where can take your for your pre-wedding photo shoot in Nepal. Each of those locations are very carefully selected and it will make your pictures Go Wow.
Pashupatinath Temple
One of the most sacred Hindu temples of Nepal – Pashupatinath Temple is located on both banks of Bagmati River on the eastern outskirts of Kathmandu.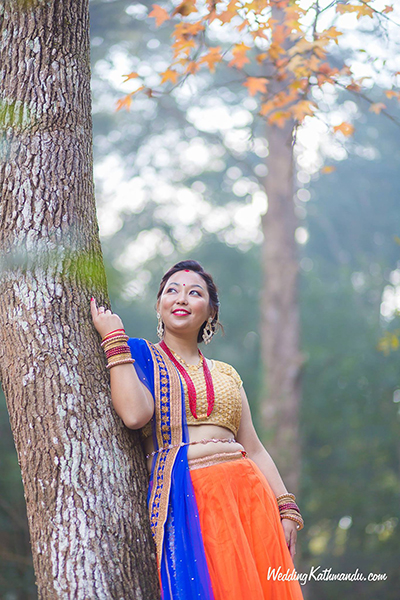 1. Babarmahal Revisited
This location definitely tops the list of best places for a pre-wedding photoshoot. With its long history and antique architectural structures, Babarmahal Revisited is a great pick if you are going for a sophisticated, classic vibe for your wedding pictures. It is a big location with several courtyards that gives you many options to get that ultimate wedding shot. This place has been a popular location for Nepali wedding photoshoots for quite some time.
2. Garden Of Dreams
Just the name itself, "Garden of Dreams" resonates that this place can be a perfect location for passionate pre-wedding photoshoots. The garden was constructed by Kishor Narsingh, for late Field Marshal Kaiser Sumsher Rana in 1920. An escape from the hustle and bustle of the city, the garden was constructed in Edwardian style with European-inspired features. Initially known as 'Garden of Six Seasons' was privately owned by Kaiser Sumsher. It was open for the public after the renovation that took place between 2001 and 2007. The unique architecture and well-manicured gardens will add some extra beauty to your wedding pictures. Garden of Dreams has been the choice for many Nepali couples for their wedding photoshoots in Kathmandu.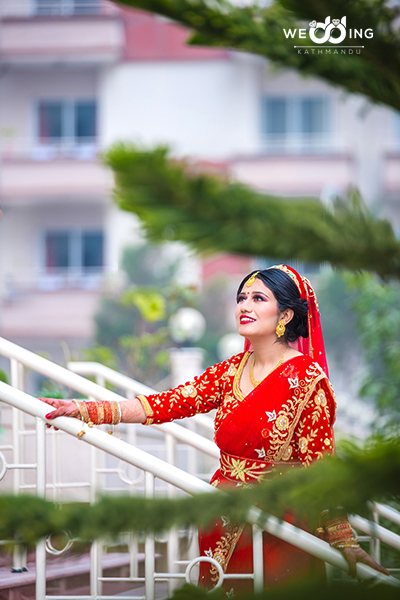 The Durbar Squares Of The Valley
The three Durbar Squares of Kathmandu Valley provide a rich cultural texture to the city. The origin of these Durbar Squares dates back to the time before the unification of Nepal. The world-famous architectural masterpieces still stand beautifully, providing you with one of the best places for pre-wedding photoshoots. Anyone who has lived in Kathmandu for a significant amount of time has made at least one good memory in these squares. Maybe you even had your first date in the area. Now, that would make this location more meaningful! You can document your precious wedding memories surrounded by the historical and aesthetically marvellous architectures, that too, free of charge.
Patan Museum
Another great location for a typical Nepali wedding photoshoot is the Patan Museum. The exhibits at the Patan Museum span Nepal's long cultural history. The courtyard known as Keshav Narayan Chowk is filled with artifacts from the Malla regime, providing many angles to capture some pretty amazing wedding photos. Other popular places include Sundari Chowk and Mul Chowk. If you are looking for a culturally-rich, pre-wedding photoshoot, head down to Patan Museum.
Godavari Botanical Garden
Romance and nature have a pretty tight bond. Exquisite greenery and the blue skies complement the passion of a betrothed couple. This is one of the closest spots from the city that possesses irresistible natural beauty. There are different themed gardens within the premises of the Botanical Garden, with hundreds of species of plants. A 200-meter clear water spring flows within the area which adds to the beauty of this garden. You can also find the Coronation Pond surrounded by evergreen and ornamental plants. With all these pure and organically beautiful features, Botanical Garden is a haven for pre-wedding photoshoots.

Nagarkot
Nagarkot is famous for a rich view of the beautiful Himalayan range including Mt Everest. It also offers a panoramic view of Kathmandu valley, giving the photographer a lot to work with. Only about a couple of hours away from Kathmandu, Nagarkot is a goldmine of natural scenic beauty. Most importantly this is where you can get the best view of the sunrise, isn't that simply awesome for a wedding photoshoot? For rustic themed wedding pictures, this is one of the best places for pre-wedding photoshoots that is closer to
Balaju Park
Balaju Park possesses a mix of both natural and cultural beauty within its area. Only 5 km north-east from central Kathmandu, the park has a calming ambiance. The garden within is nicely decorated with flower beds and ponds in various shapes. There are plenty of elegant spots to have your pre-wedding photoshoot. Balaju Park is also famous for the 22 stone water sprouts that are famously known as "Baais Dhara". A replica of the Budhanilkantha statue can also be found inside park premises. A location with both natural and architectural monuments, you don't need to pay any charges for your wedding photoshoot.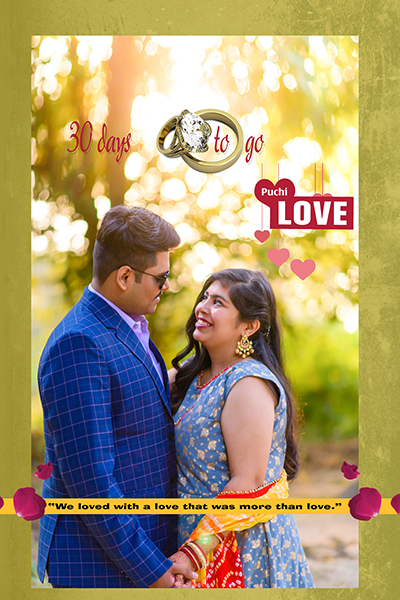 ---
Inquiry Now