Online Photo Printing & Digital Services in Nepal
What is a photographic print? What is the difference between before and now? Which type of photo printing is of good quality?
Photographic print refers to an image that appears on quality paper that is light-sensitive. This paper is coated with chemicals such as halide, bromine, and, silver. These papers cannot be shown in the light if shown then the papers will not be suitable for printing. I will explain this process to you in a simple way, like when it rains heavily, when the clouds clear the sky and the light of the sun shines, then a rainbow appears in the sky due to the rays of light and gassing of the atmosphere. This process is the actual photo print which we consider a natural color.
Using the color dust or ink on white paper is not considered "photographic printing". In the market, the photos that come out by using ink or color dust on the white paper are bought by many customers considering it as a photoprint, which is not a photo print. One technology is chemical technology which is the main one among the technologies, and another technology is inkjet, which is quick and cheap. I would like to inform you that in this inkjet technology, there are 3 colors, 4 colors, 5 colors and 6 colors and the value or price depends on the no. of colors. I have not seen 21 color inkjet, and this technology up to 21 colors has been available in the world market, and the price of the sheets produced from it must be 10 times higher than the current price. The photos printed in 3 and 4 colors tend to get damaged a little faster and the colors also fly away, and if you look closely the depth pixels of the photos also turn out to be torn. Another technique is using the color dust which is also divided into different types of colors. This technology is called digital press print. This print can be seen on the certificates, color copies, and other forms that we get. In the section below, we have shown how the same photos turn out by using these three techniques.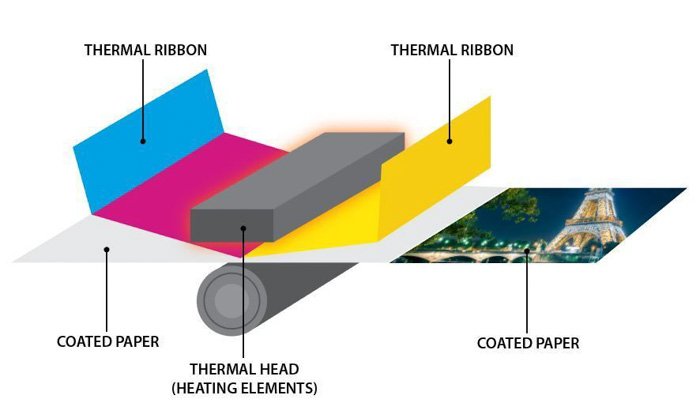 Now let's understand how to print photos and know about previous and current technology. I am about to inform you about the technology which was used around the year 2047 BS when I had the opportunity to learn and understand the knowledge related to this profession from my teacher Gautam Gopali(Jasmine Photo Studio located in Thankot). That era of photography was the analog era. At that time in Nepal, color printing had just started. I don't know who brought the technique of color printing of photos to Nepal, but what I know is that after the people's movement of 2046, the color photos were being printed in Nepal. Before that, they were taken abroad and then printed. According to what I heard, they were specially sent to Hong Kong. The first time I printed color photo was in Hikola,Newroad. I used to print Plain i.e. B/W photos in my uncle's studio when i was still learning.
---
Inquiry Now