How much does wedding photography cost?
How much does wedding photography cost?
Kathmandu. Wedding is the most beautiful moment of life. Wedding is important for every bride, groom and their families. Everything is important in marriage. Photography and videography are the trends to capture every moment of the wedding ceremony for a lifetime.
It is not that the practice of making wedding videos and photographs was not there earlier. But now its use is more extensive and creative.
Now the trend of wedding photography is increasing in Nepal. Wedding photographer Bikram Nupane says that there is a trend that photography should be good even if there is a lack of anything else in a wedding. "It is customary to book a good wedding photographer as soon as the wedding date is fixed," he says.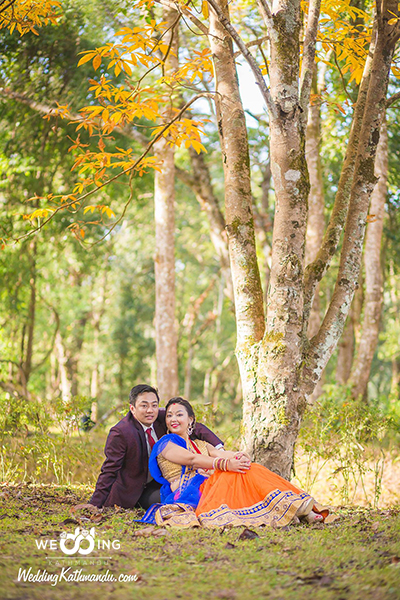 Photographer Bikram says that the practice of three photo and video shoots with pre-wedding (before the wedding), post-wedding (after the wedding) photo shoots and wedding day photo and video shoots is more common now.
In recent times, in wedding photography, photos and videos are taken focusing only on the bride and groom. He says that the trend is to have photo shoots with the bride and groom as models, and not photo shoots that reflect family celebrations, art and culture.
bride and groom should prepare for wedding photography
For wedding photography, the bride and groom should book a good photographer as soon as the date of their wedding is fixed. There may be a shortage of photographers as there are many weddings in Nepal. That's why Newpane says that you should book soon.
If you want to shoot pre-wedding and post-wedding photos, then you have to choose a place for that. They say that if a good place is chosen for the photo video shoot, then accordingly the photo video will also be good.
'You shouldn't depend on the photographer for everything. The bride and groom do not know much about photography and modeling. So, instead of being assured that the photographer will teach you the poses, you should learn some poses that suit you by looking through the pictures of some foreigners and Nepalis through the internet,' suggests Noopane.
The bride and groom should consult beforehand what kind of dress to wear. If you want to take photos in different dresses, you should take an extra dress with you. Nupane says that if you want the photo to be a little more romantic, you should also bring flowers, umbrellas, balloons and other props with you. The bride and groom should be prepared to have photographs depicting their art and culture. While doing photo shoots depicting art, culture and customs, the next generation too can learn something by watching that photo video,' he says.
The bride and groom should also keep in mind that they should not miss any wedding ceremony being captured on camera. Nupane says the photographer should be assisted in capturing everything from swayamvar to applying sindoor to lava roasting and hiding the shoes.
great ideas for wedding photography
To make wedding photography good, it is most important to have such a picture that reflects the customs and culture. The coming generations get a chance to see the picture and learn about the customs and traditions.
Some captions should also be kept on the photos and videos. Which also explains relationships, love stories and customs. Nupane suggests that the video should include the emotions of the family members rather than just music and songs.
Lighting plays an important role in photography. Therefore, to make the picture more attractive, you should pay attention to what color and light to use in the background, what color clothes to wear.
Everyone wants to take an unforgettable picture with the married couple. Therefore, if you do not want to devote time to everyone, it is better to shoot in a group. Try to capture all the guests on camera.
Nupane says, 'If a pre-wedding photoshoot is done, then on the day of the reception, that photo and video and the love story of the bride and groom can be shown to the guests through a projector. Due to which the atmosphere of marriage becomes more fun.
how to differentiate
When there is one community, the method and form of marriage will be the same. Photography and videography are one and the same. But to make it different special attention can be paid to originality. Newpane says that if you copy others, you will get the same picture.
'If you take a photo video that reflects your originality, it will be a little different. Now it is customary to take photographs by applying mehndi, turmeric, this is not our culture. It is our tradition to perform Nanimukhi Shraddha a day before the wedding,' he says, 'so if you prioritize your own rituals rather than copying others, the photos and videos will stand out from others.'
What is the minimum cost of wedding photography?
If you want to do only wedding photoshoot then the minimum fee for one day is Rs.10,000. The minimum cost for one day for taking photos and videos is Rs 25,000. Wedding photography does not cost that much. According to Bikram Neupane, the cost should vary according to the experience and skill of the photographer, how many days to shoot and what facilities are used. The maximum price for a day is up to 1 lakh 50 thousand.
अनलाइन खबरमा वेडिङ्ग काठमाण्डाैका फाेटाेग्राफर बिक्रम न्याैपाने संगकाे लिइएकाे अनुभवलाइ अंग्रेजीमा ट्रान्सलेसन